Retirement Funds
An all-in-one retirement
investment option.
» Learn More
Select your birth year: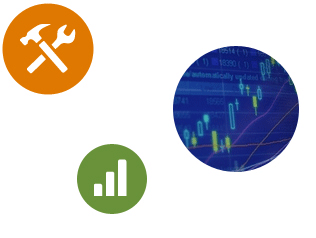 Our retirement specialists can help get you started: 1-866-224-3759

---
The principal value of the Retirement Funds is not guaranteed at any time, including at or after the target date, which is the approximate date when investors turn age 65. The funds invest in a broad range of underlying mutual funds that include stocks, bonds, and short-term investments and are subject to the risks of different areas of the market. The funds emphasize potential capital appreciation during the early phases of retirement asset accumulation, balance the need for appreciation with the need for income as retirement approaches, and focus more on income and principal stability during retirement. The funds maintain a substantial allocation to equities both prior to and after the target date, which can result in greater volatility.
*Based on cumulative total return, 12 of 12, 12 of 12, 12 of 12, 5 of 5, and 7 of 7 of the Retirement Funds for individual investors outperformed their Lipper average for the 1-, 3-, 5-, and 10-year and since-inception periods ended 12/31/12, respectively. The Retirement 2010, 2020, 2030, 2040, and Income Funds began operations on 9/30/02; the 2005, 2015, 2025, and 2035 Funds began operations on 2/29/04; the 2045 Fund began operations on 5/31/05; and the 2050 and 2055 Funds began operations on 12/31/06. (Source for data: Lipper Inc.)

**Based on cumulative total return, 134 of 181 (74%), 132 of 170, 133 of 159, and 87 of 111 funds (including all share classes and excluding funds used in insurance products) outperformed their Lipper average for the 1-, 3-, 5-, and 10-year periods ended 12/31/12, respectively. Not all funds outperformed for all periods. Fund returns have been affected by market volatility and are negative for certain periods. (Source for data: Lipper Inc.)